Oct 03, 2019
PUMPKIN JAZZ in Basalt and Ann Korologos Gallery
The Arts Campus at Willts (TACAW), Town of Basalt & BPAC present PUMPKIN JAZZ

SATURDAY · OCTOBER 5, 2019
5 to 9 PM
FREE
All Ages
Pumpkin Jazz puts world class jazz performances in unexpected places. With support from the Town of Basalt and the Basalt Public Arts Commission, TAWAW is putting jazz bands all over Basalt as a celebration of this uniquely American form. For the full list of bands and locations, visit The Arts Campus at Willits website.


LAPOMPE at ANN KOROLOGOS GALLERY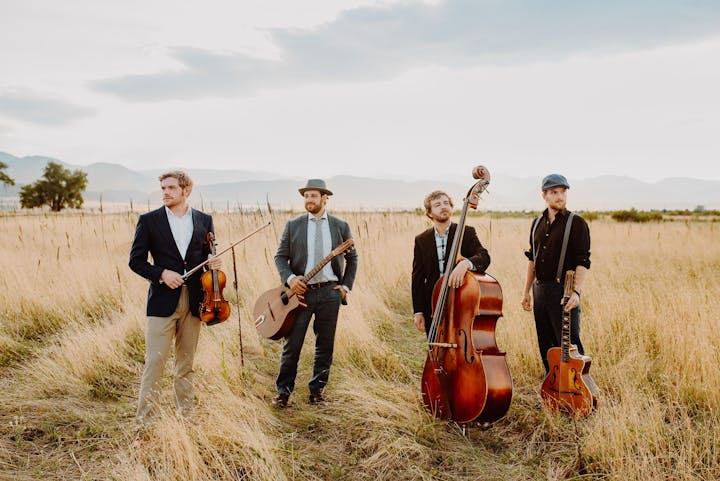 ANN KOROLOGOS GALLERY – LAPOMPE
The tradition of gypsy jazz is alive and well in Colorado. Denver based LAPOMPE combines rustic gypsy swing with vintage blues and soulful originals to create a unique sound and style. The string quartet features two guitars, vocals, upright bass and violin and crafts a musical pulse full of energy and excitement. The band has been nominated by multiple publications for best jazz band on the front range and won the 2017 Producers Choice award at the Westword Music Showcase. With that, on top of headlining spots at City Park Jazz and the Speakeasy Soiree, and a prestigious recurring weekly gig at Denver's Union Station, LAPOMPE is quickly becoming "Denver's Jazz Band".
Their debut all-original album, slated for national release on June 5th 2019, is recorded by Mighty Fine Productions and mastered with Grammy award winning David Glasser. By combining their love of gypsy jazz with the diverse musical influences of each band member, LAPOMPE has managed to cultivate a sound that is both fresh and steeped in tradition. Don't miss the opportunity check out LAPOMPE!